Valentine's Day Around DuPage County
In 2020, take your Valentine's Day plans to the next level. Here we offer some suggestions on what you can do to celebrate this romantic holiday with your loved one.
---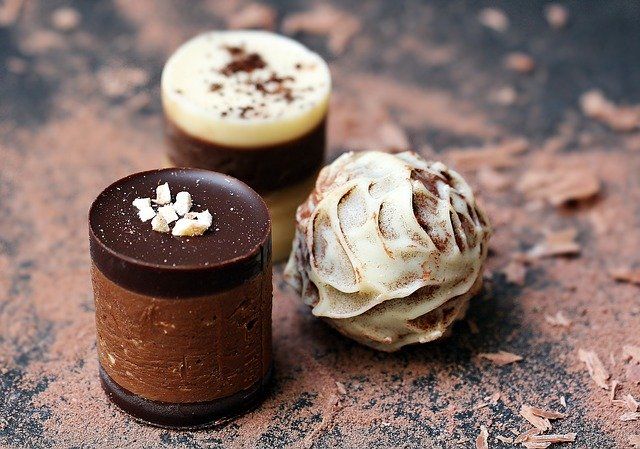 Wine & Truffle Pairing - Lynfred Winery in Roselle
February 6th-16th
This Valentine's Day, head into Lynfred Winery for a three wine and three truffle pairing in the VIP room. Housemade truffle flavors include:
Candied Ginger Cardamom with your choice of Vignoles or Muscat

Rum Black Currant paired with your choice of Syrah or Sweetheart Red

Kahlua paired with your choice of Syrah or Blueberry
Wine and truffles and served on a first come, first served basis. Don't miss this intimate event.
---

Runa - Valentine's Day Concert in Glen Ellyn
Friday, February 14th
Do you and your partner love music? Then seeing a concert on Valentine's Day is right for you! This year, celebrate this romantic holiday seeing Runa. According to the Daily Herald, "Celebrating their 10-year anniversary, the Philadelphia-based group continues to push the boundaries of Irish folk music in the Americana and roots music formats." This concert is held at Grace Lutheran Church in Glen Ellyn. Get your tickets here.
---
Glen Prairie in Glen Ellyn
Friday, February 14th through Sunday, February 16th
For an outstanding meal this Valentine's Day weekend, head over to Glen Prairie in Glen Ellyn. They have a three course prix fixe starting with a salad. Their entrees include filet mignon, striped bass and eggplant involtini. For dessert, choose from their chocolate lava cake or their white chocolate and cranberry creme brulee. You won't be disappointed by this outstanding meal. To make reservations, call 630.613.1250.
---

Meson Sabika in Naperville
Friday, February 14th
Celebrate Valentine's Day with Meson Sabika in Naperville. Their unique menu begins with a smoked trout appetizer and pork wrapped pork tenderloins. These flavorful dishes build up your appetite for the entree - surf and turf featuring lobster tail and beef tenderloin. And don't forget dessert! Choose from a chocolate tart or passion fruit cheesecake. To make the night extra romantic, there will be live Spanish guitar from 6 PM to 11 PM.
---
1913 Restaurant + Wine Bar in Roselle
Friday, February 14th
Talk about romance! This little restaurant is romantic every day of the year, not just on Valentine's Day. If you're a fan of bourbon and whiskey, 1913 has a well-rounded selection. Original brickwork and hardwood floors give this space character and ambiance. As for the food, appetizers include steamed mussels and house made ricotta. Wood fired pizzas made for a tasty shared plate, and entrees include duck confit and boneless braised short ribs. Be sure to make a reservation! This place gets packed on Valentine's Day.
---

Valentine's Day Dinner Dance in Glendale Heights
Friday, February 14th
This year, Our Savior Lutheran Church in Carol Stream is hosting a Valentine's Day dinner and dance at Glendale Lakes Golf Club in Glendale Heights. For church members and friends, all are invited to join in for this fun evening. The event is $65 per couple and has a cash bar. Soft drinks and fun are FREE. Register here.
---
The Clubhouse in Oakbrook
Thursday, February 13th - Sunday, February 16th
Starting at 4 PM on Friday, head over to The Clubhouse in Oakbrook for a four-course steak and seafood prix fixe menu or choose a meal from the full menu. The first course of the prix fixe menu includes a choice of lobster bisque or the soup of the day. The second course is a delicious salad. Next, the entree is your choice of a petite filet mignon, slow roasted prime rib or cold water lobster tails. Lastly for dessert, choose from a chocolate mousse cake or trio of sorbets. This is one meal that can't be missed. Be sure to make your reservation as soon as you can as spots fill up fast.