Top 10 Firework Displays in the US (& DuPage County too)
There's no shortage of fun activities to do on July 4th. From neighborhood parades to backyard cookouts with friends and family, Independence Day gives us more fun options than there are hours in the day. For those of us who want to celebrate the holiday with a bang, there's no bigger bang than a firework show that goes all-out. I've rounded up some of the most jaw-dropping displays across the country that will blow you away. And don't miss my local list at the bottom!
Now in its 43rd year, the nation's largest fireworks display lights up the night over the East River. This year, fireworks will go off from and near the iconic Brooklyn Bridge while paying homage to the theme of "American cinema." You can expect to see tributes to the Wizard of Oz, Star Wars, Superman and E.T. through a very dramatic score. In the area? There's no better vantage point than on the water via the Circle Line, Seastreak, or Spirit cruises.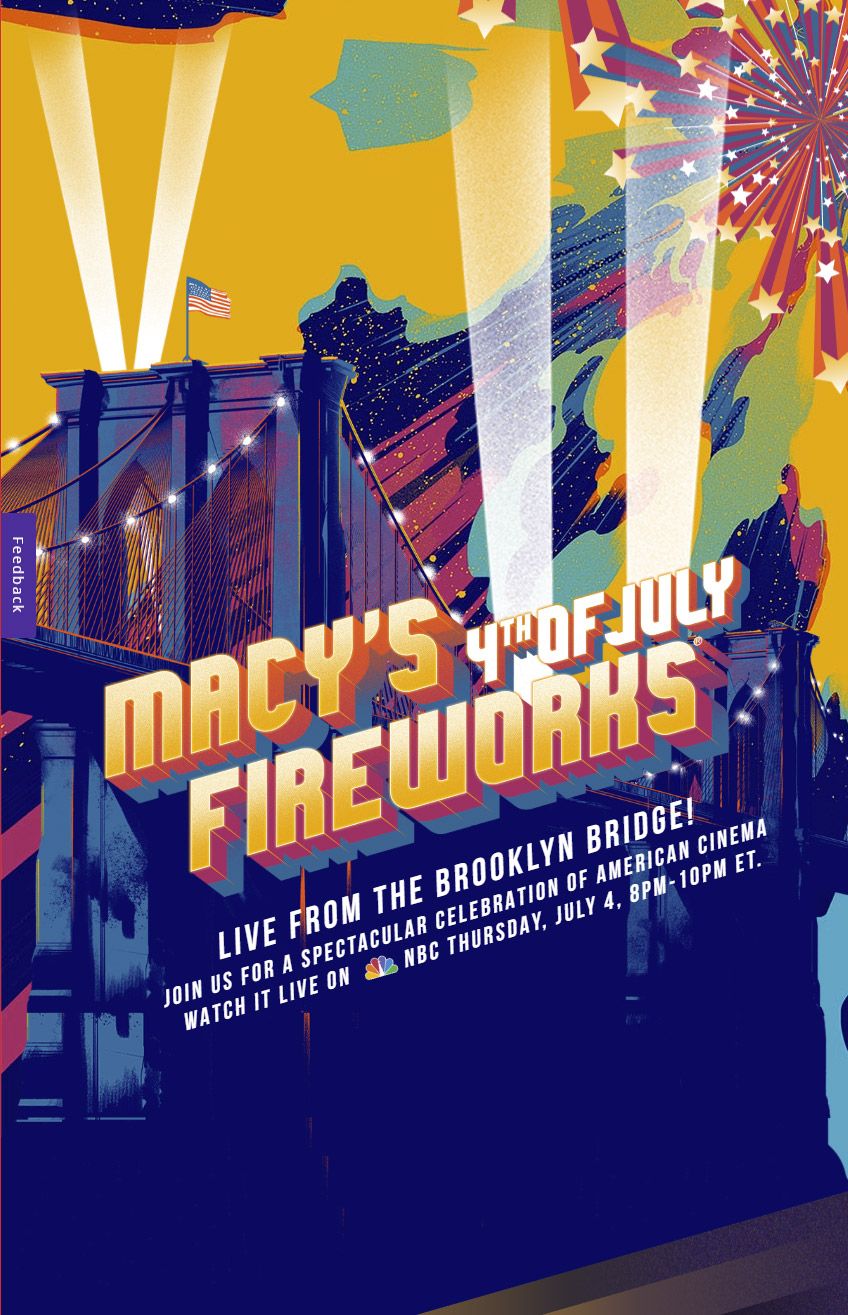 Philadelphia lives up to its status as "America's Birthplace" by starting the celebration days ahead of July 4th! There are two firework shows before the big one on Independence Day itself. On the 4th, the city shuts down the Benjamin Franklin Parkway leading up to the Philadelphia Art Museum (where the fireworks will go off overhead) for the biggest "block party" you'll enjoy. In the hours before the fireworks, you'll also get to enjoy a concert featuring Jennifer Hudson and Meghan Trainor.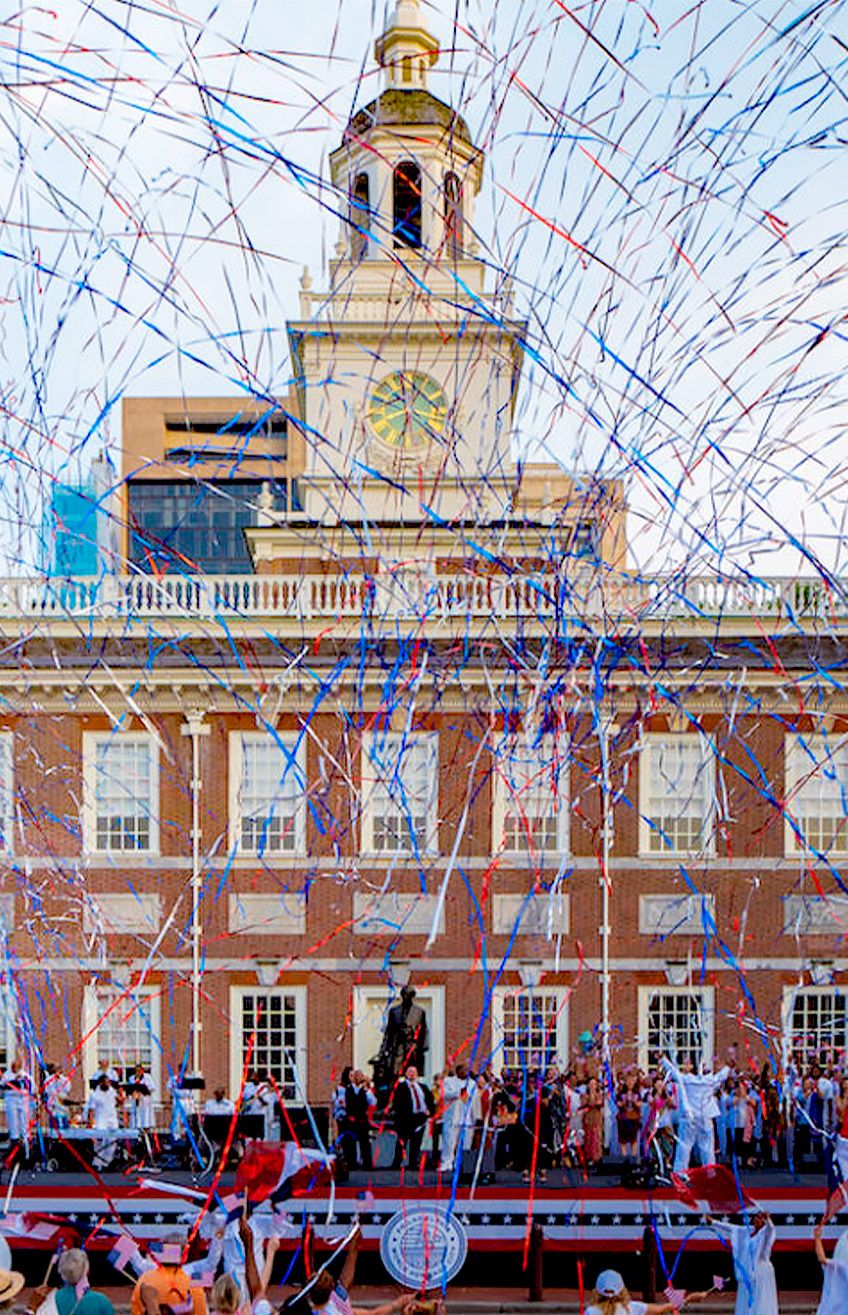 Our nation's capital goes big with a fireworks display illuminating the many significant historical monuments and memorials in the area. Viewing areas include the Lincoln and Thomas Jefferson Memorials, among others. The best spot may be the West Lawn of the U.S. Capitol, especially if you arrive early to enjoy the live concert, A Capitol Fourth, put on by PBS. This year includes a salute to the 50th anniversary of Sesame Street and a performance of the 1812 Overture by the National Symphony Orchestra.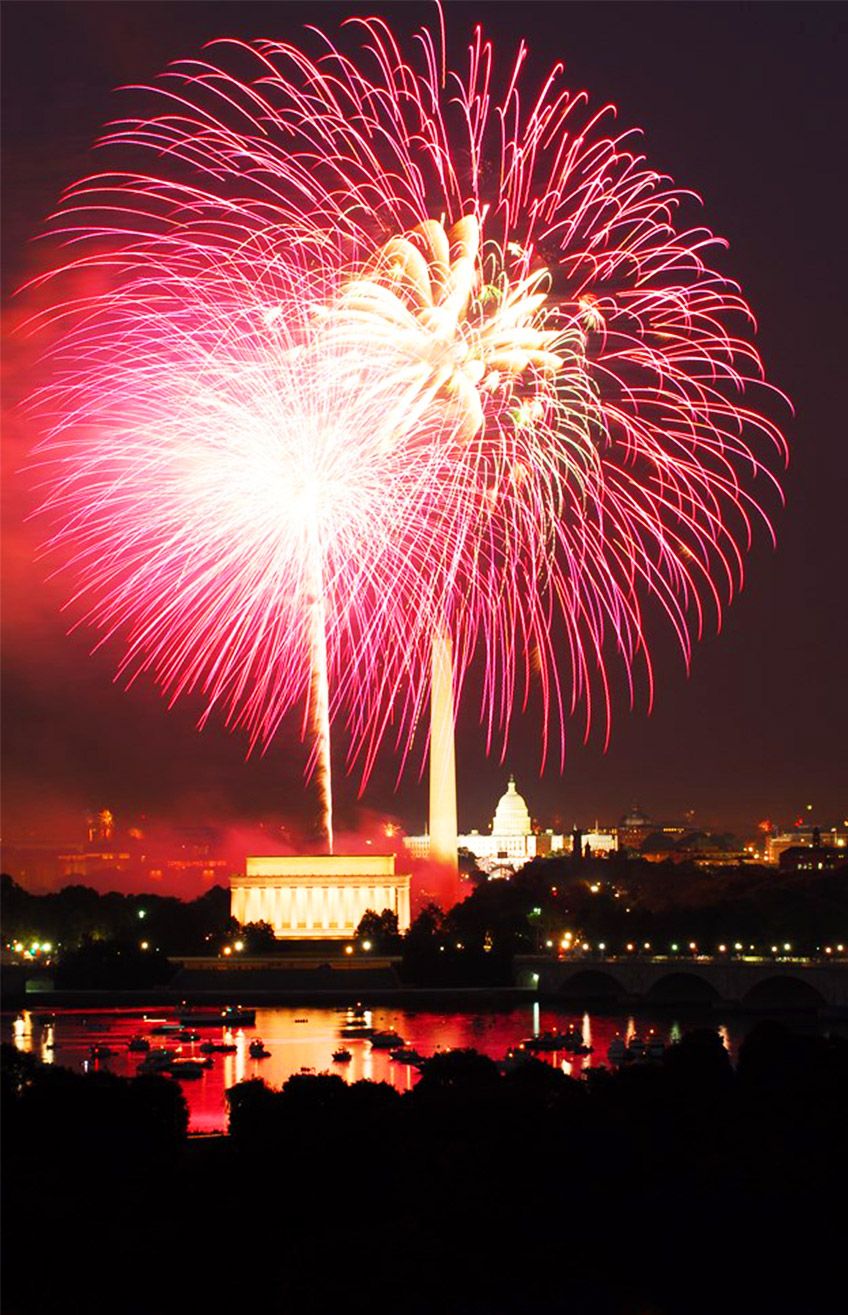 The nation's oldest public Fourth of July celebration scores a 20-minute long fireworks display with music by the Boston Pops (this year, they'll host special guest Queen Latifah). As with other shows, arriving early for a good spot will reward you with even more entertainment — like a 50th anniversary tribute to Woodstock by Arlo Guthrie.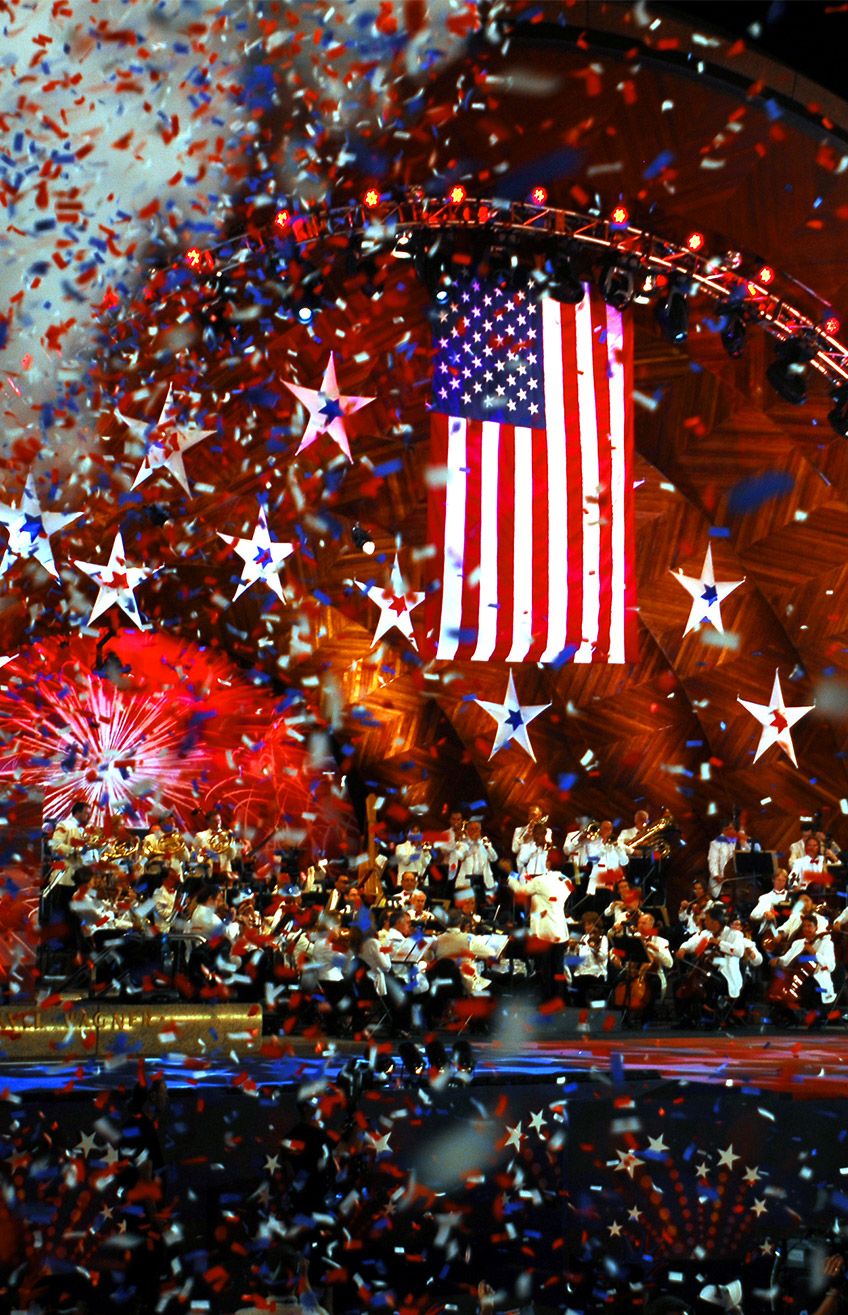 The Flaming Lips, Keith Sweat and Brett Young lead the entertainment at "America's Biggest Birthday Party," which takes place at the famous Arch. The fireworks show takes place nightly from July 4-6. Over the course of those three days, 15,000 pounds of fireworks will certainly let freedom ring.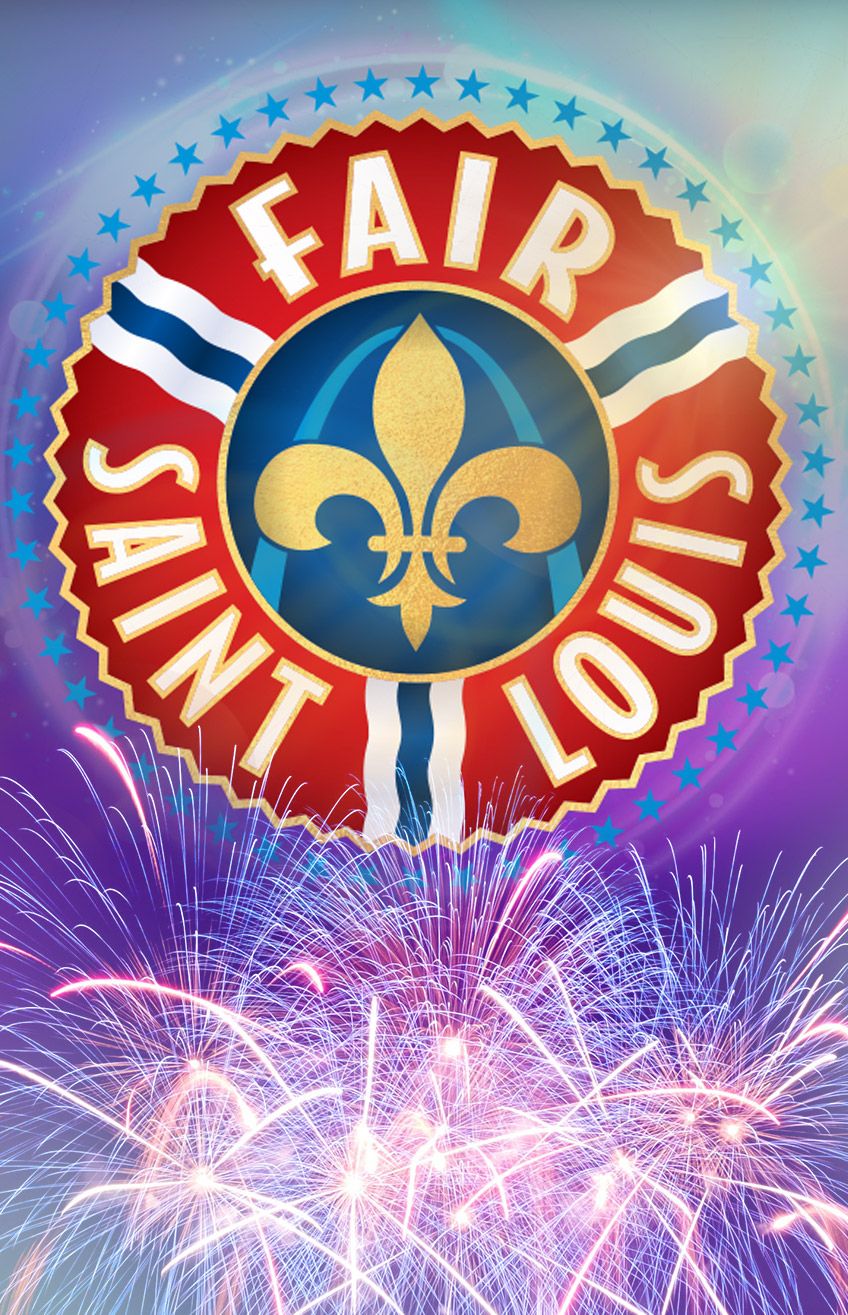 BONUS: My Favorite 4th of July Playlist
There's nothing quite like New Orleans' annual Fourth of July fireworks display. Where else can you see two displays going off at once from dueling barges on the Mississippi River? You can see this show from really any part of town, but the closer you get to the river, the better! For an extra-special night, make a reservation to watch from the New Orleans riverboats: the Creole Queen and the Steamboat Natchez.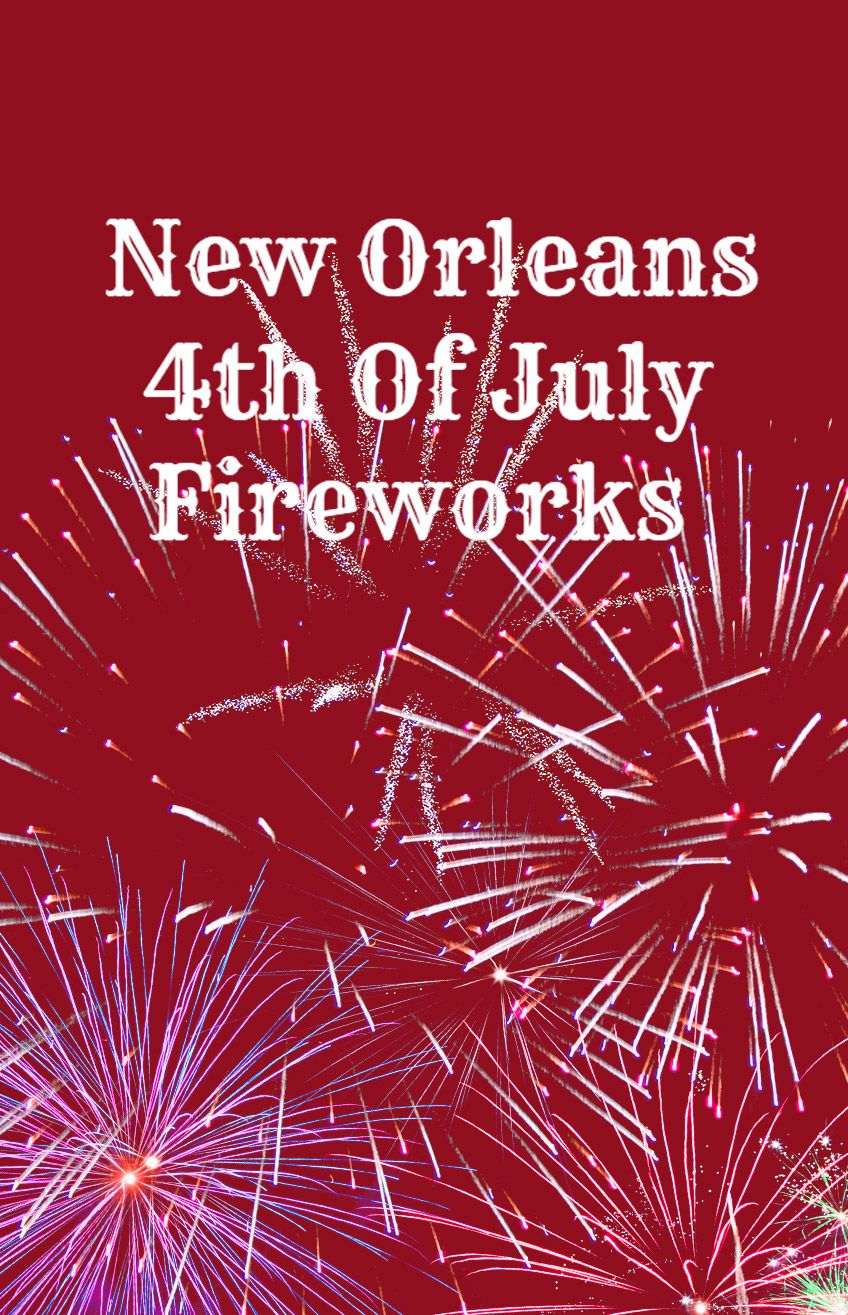 Located just outside of Dallas, Addison's annual fireworks display routinely tops "best of" lists (including accolades from the American Pyrotechnics Association). While most fireworks shows go for 20 minutes, Addison's is one of the longest in the nation at 30! If you go, you're in good company — the town of Addison's population increases from around 16,000 to 500,000. Just make sure to arrive on the right day: The fireworks go off on the 3rd, not the 4th.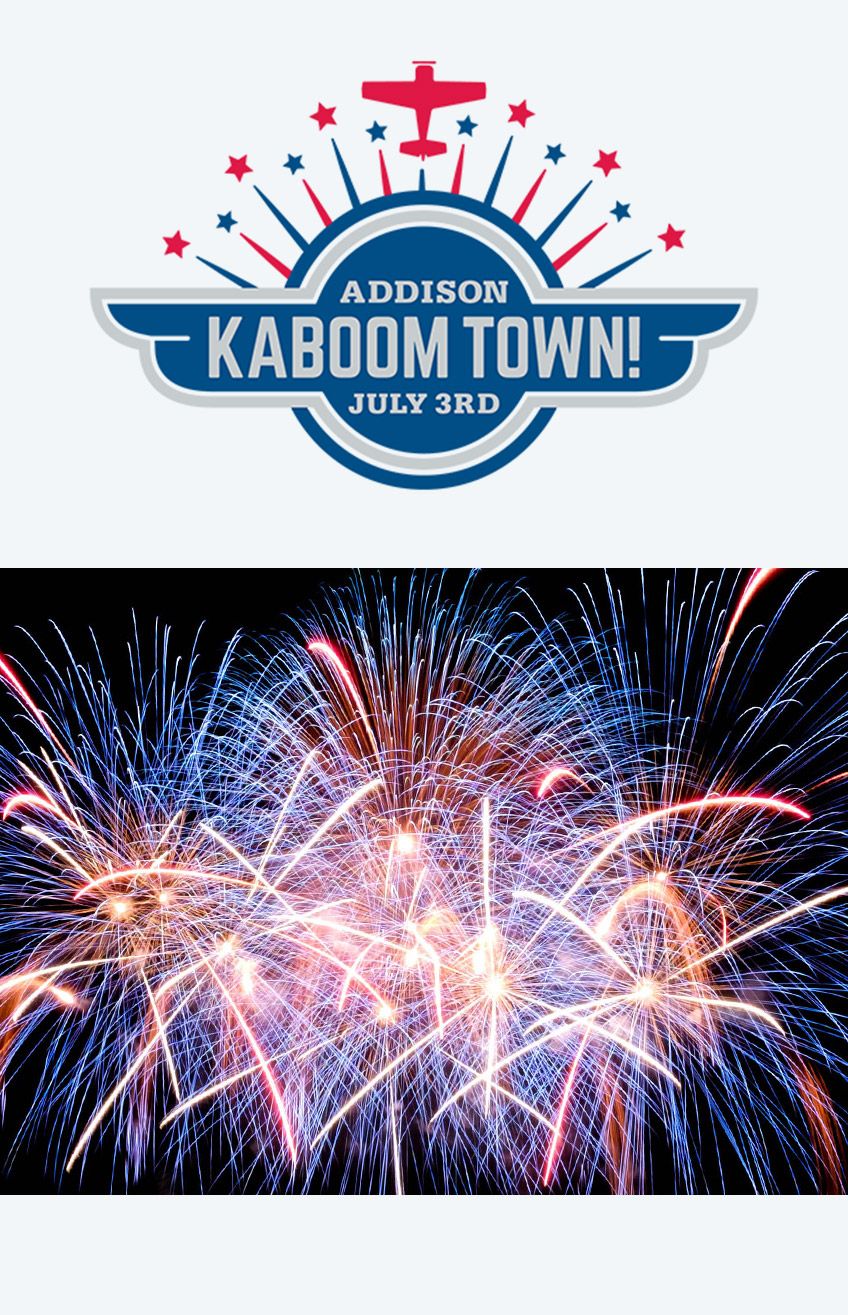 8. Pasadena, California: Americafest
One of Southern California's largest fireworks display takes place at the Rose Bowl Stadium, where there's plenty of seating to take in the spectacular scene. If you plan on getting there early — say, 2 pm — you can keep your little ones occupied at the Family Fun Zone held on-site.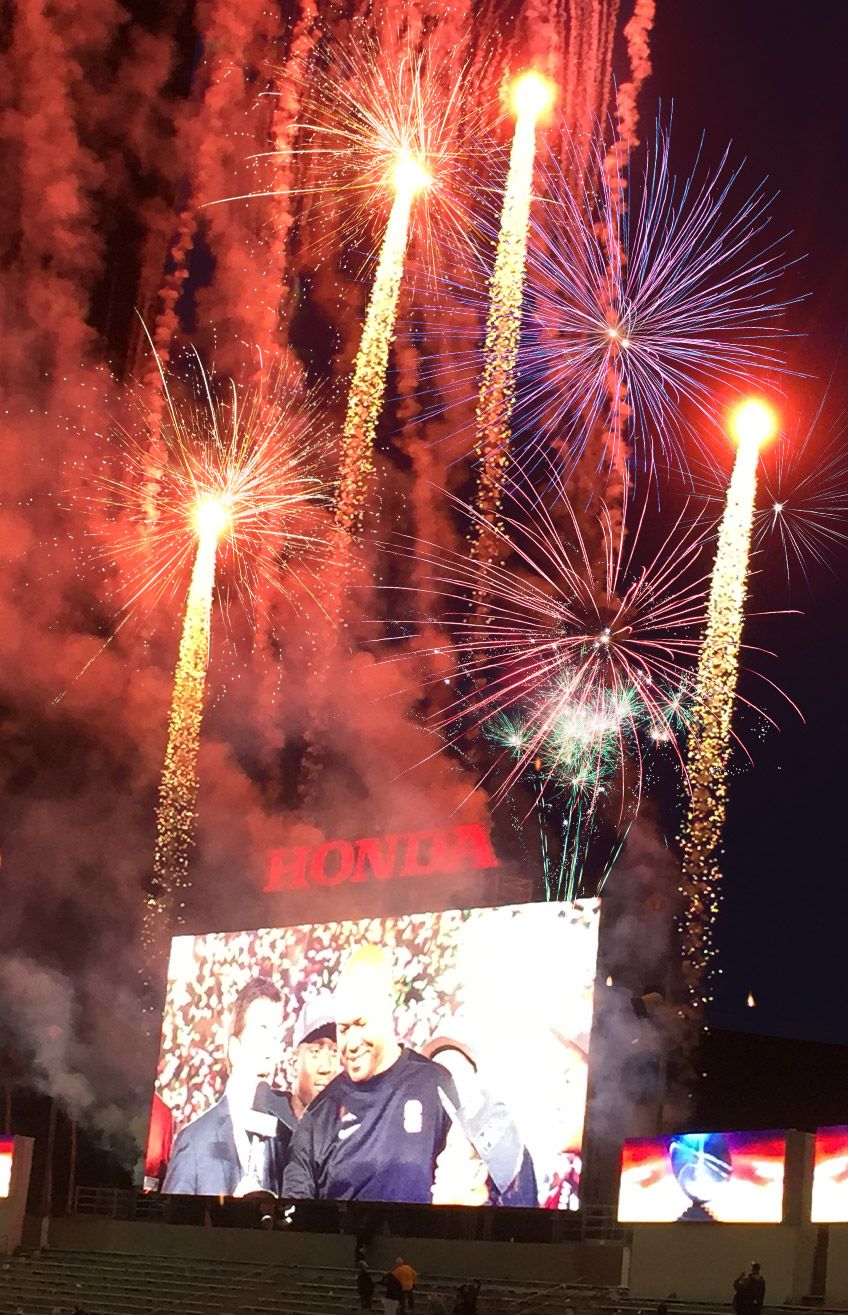 9. Las Vegas, Nevada: Fourth of July Fireworks (multiple shows)
The Strip is a sight to see on Independence Day, and it's not just because of the neon signs and fanciful casino light shows. From Mandalay Bay to Caesar's, multiple casinos compete with shows and displays. It's up to you to decide which you like best!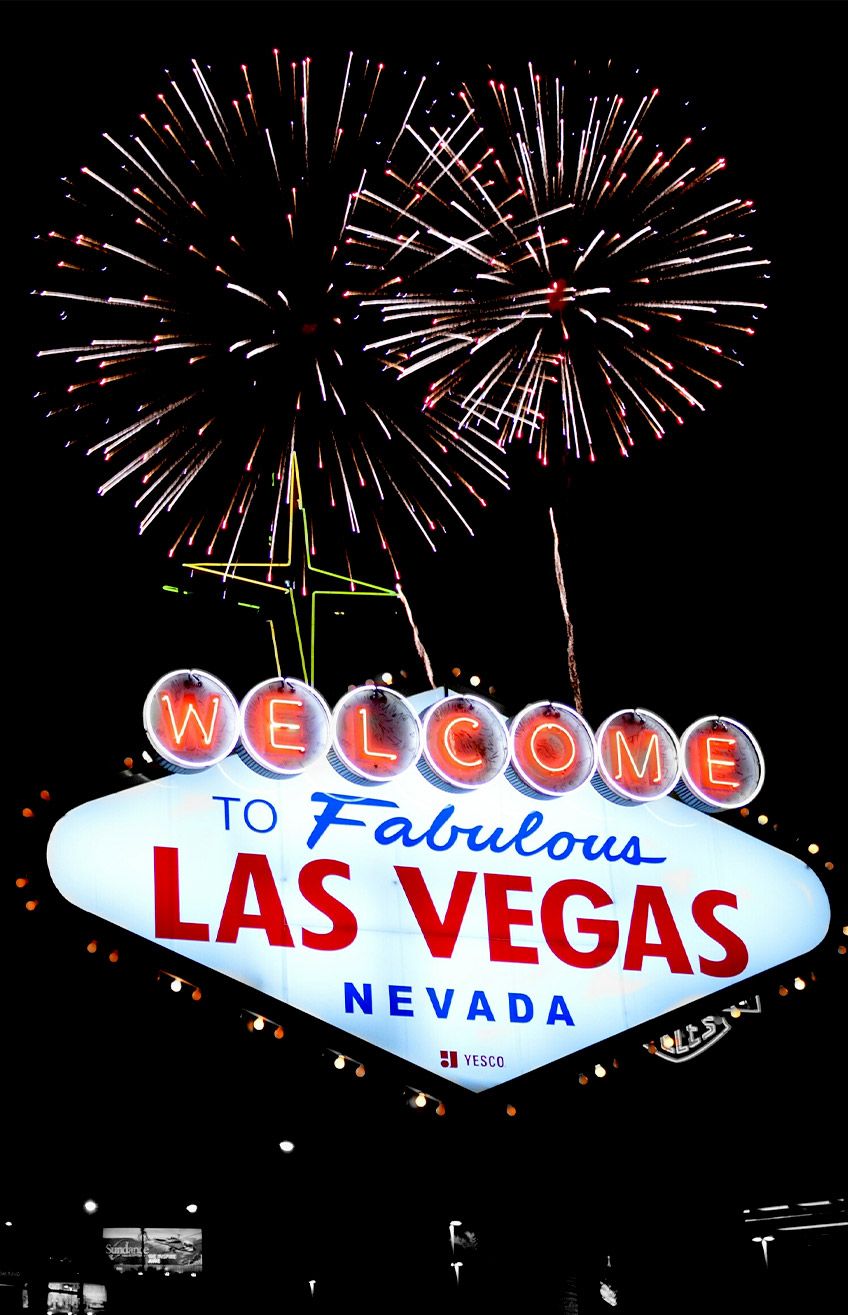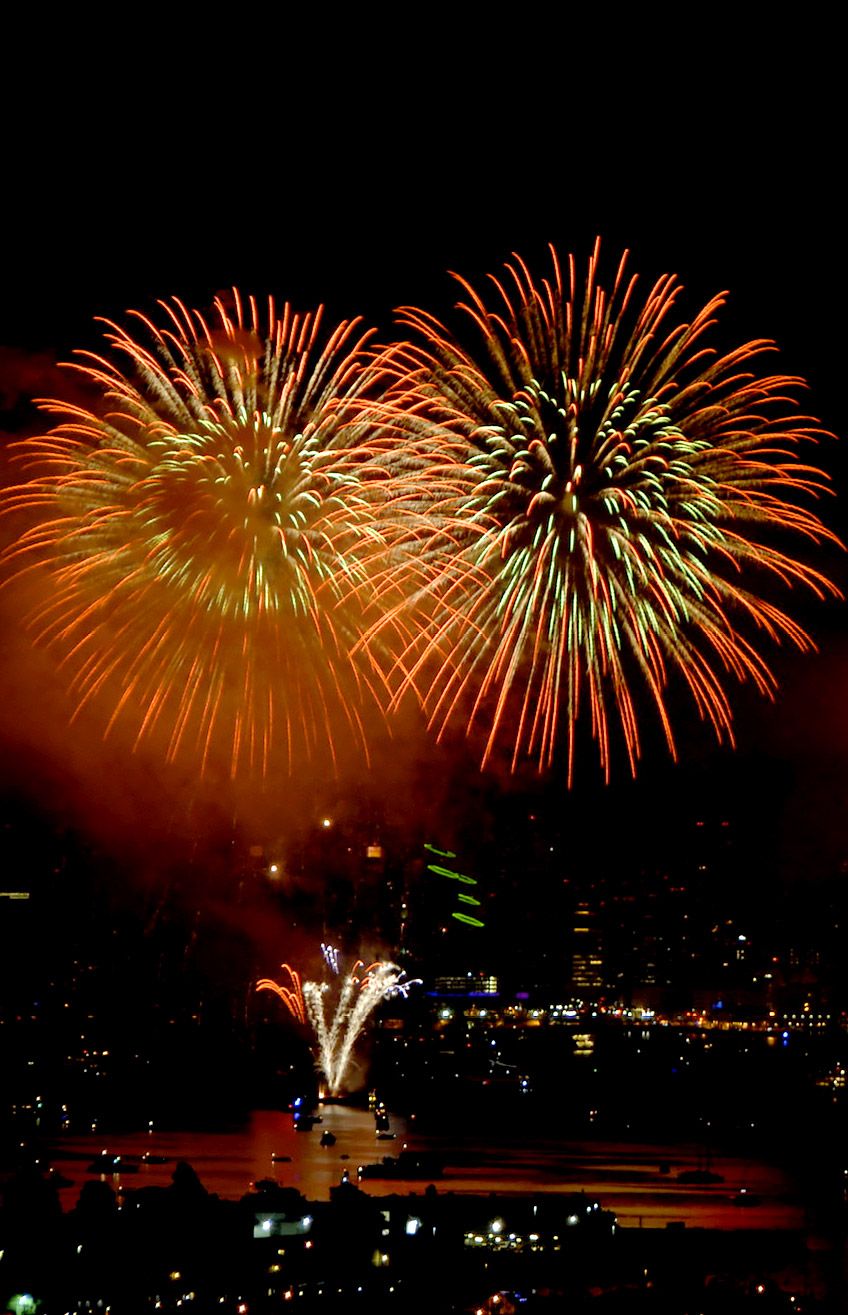 DUPAGE COUNTY CELEBRATIONS
There is no lack of festive events celebrating the 4th of July across DuPage County either. Learn about what's going on this year.
Glen Ellyn 4th of July Events 2019
Freedom Four 4-Mile Run
When: Thursday, July 4th | 7:30 AM Sharp
Where: Glenbard West Football Field | 670 Crescent Blvd
Kick the day off with the Glen Ellyn Park District for some fitness! This four-mile run is a healthy way to begin this full day of festivities. "Last year, over $2,000 was raised to help provide recreation opportunities for families in Glen Ellyn. The Freedom Four™ 4-Mile Run is open to ages 5 & up." Register here.
4th of July Parade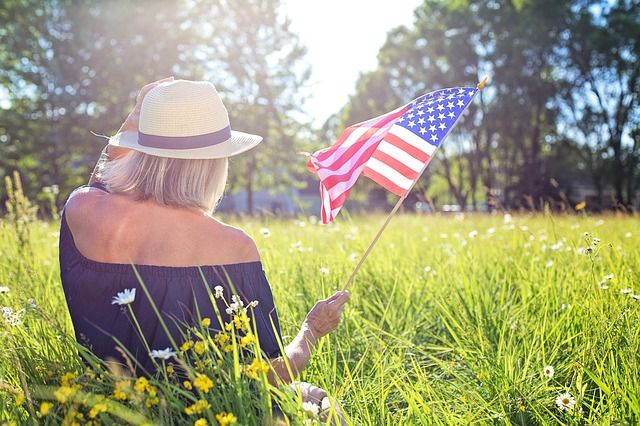 When: Thursday, July 4th | 12 PM
Where: Downtown Glen Ellyn
Food, music, and floats are an important part of this national holiday! Celebrate America with fellow community members. The parade route starts on Ellyn Avenue going west. View the full map.
Afternoon Festivities at Lake Ellyn
When: Thursday, July 4th | 1 PM to 4 PM
Where: Lake Ellyn Park | 645 Lenox Rd
After the parade, head over to Lake Ellyn for an afternoon of 4th of July festivities. For the price of a $3 wristband, you can have 3 hours of fun! Here's what you can look forward to:
bounce houses
8 penny carnival games
obstacle courses
tickets redeemable for prizes
music
dancing
face painting
July 4th Fireworks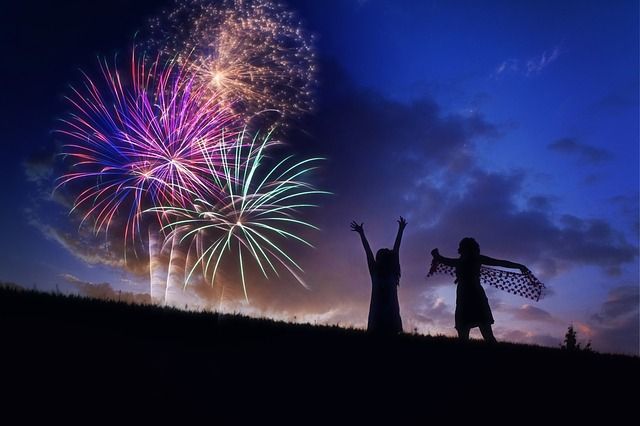 When: Thursday, July 4th | Dusk
Where: Lake Ellyn Park | 645 Lenox Rd
Once your fun is done and you've had dinner, head back to Lake Ellyn with your chairs and blankets (and bug spray!) for fireworks at dusk. Celebrate America the Beautiful in this purely nostalgic way.
Wheaton 4th of July Events 2019
Fireworks & Family Fun
When: Wednesday, July 3rd | 5 PM
Where: Graf Park | 1855 Manchester Rd
Before the fireworks begin, come to Graf Park to dance to the tunes spun by a DJ, play carnival games, and eat food from one of the many vendors. Fireworks start at dusk! Parking may be difficult, so be sure to check the map.
4th of July Parade
When: Wednesday, July 3rd | 5 PM
Where: Downtown Wheaton
This year's parade theme is "Wheaton!" Celebrate this wonderful town and its businesses and residents. Participants are encouraged to bring full nostalgia for everything Wheaton. "Note: Due to Wesley St. construction, the parade route will be altered and end at City Hall. The judging area will be relocated to Union Ave. at Memorial Park."
You can view the map here.
Southwest Community Concert Band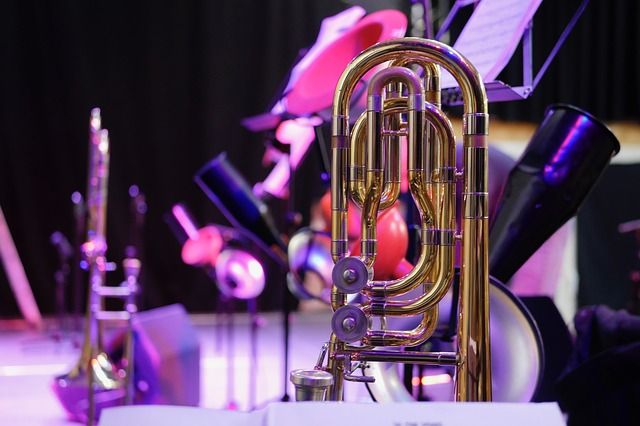 When: Thursday, July 4th | 3 PM to 4:30 PM
Where: Military Park in Cantigny | 1s151 Winfield Rd.
The Southwest Community Concert Band is a 60+ member group from the greater Chicago area. They will be performing the most popular patriotic American music for this 4th of July convert. There will be a special salute to the armed forces and the American Flag. The concert is free, and parking is $10. Bring your lawn chairs and blankets.
Lombard 4th of July Events 2019
July 4th Fireworks
When: Thursday, July 4th | Dusk
Where: Madison Meadow Park | E Madison St & S Ahrens Ave
When the skies are completely dark, the light show begins! Come to Madison Meadow Park to watch the show. There will be parking restrictions in the area, so be mindful of posted signs. There will be free shuttles going from designated parking locations to the park. Learn more.
Other 4th of July Events in DuPage County
4th of July Celebration and Parade
When: Thursday, July 4th | 1 PM
Where: Grant and Main Street | Downers Grove
Honor all things America at this year's Downers Grove 4th of July Parade. Candy will be passed out and there will be an abundance of floats and local businesses! Bring a bag for goodies.
Ribfest Naperville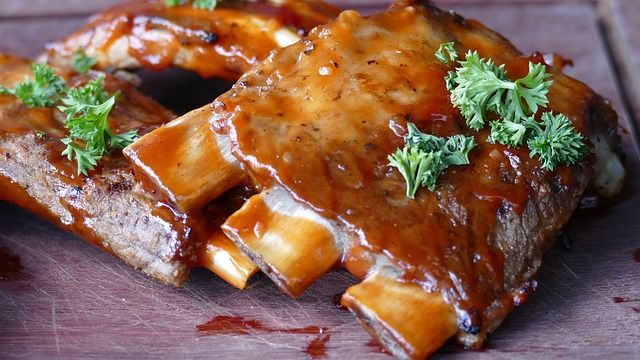 When: Wednesday, July 3rd through Saturday, July 6th
Where: Knoch Park | 724 South West Street, Naperville
This yearly festival is one of the biggest in the suburbs. Held the week of July 4th, popular artists and bands will grace the stages of this large event. This year's headliners include Billy Idol, Living Colour, Flo Rida, KC & the Sunshine Band, Brantley Gilbert, and Randy Houser. And of course, there will be plenty of vendors bringing their best RIBS. Fireworks are held July 4th at dusk. Admission is free after 5 PM for the fireworks. If you want to do the 4th of July in a big way this year, check out Ribfest.