May 2019 Community Events for Glen Ellyn, Wheaton and Lombard
School is almost over and now we have plenty of late Spring and Summer activities to enjoy throughout the suburbs.
Glen Ellyn May Events
Pete the Cat StoryWalk
When: Saturday, May 11th | 10:30 AM to 11:30 AM
Where: Prairie Path Park | 565 S. Stewart Avenue
Join the Glen Ellyn Library and Park District for the unveiling of the new Pete the Cat StoryWalk book! There will be giveaways, lots of photo opportunities, and hugs from everyone's favorite storybook cat. If it rains, the event will take place in the Library Youth Department. Open to all ages! No registration required. Learn more about this fantastic literary event.
$5 Mini Golf Special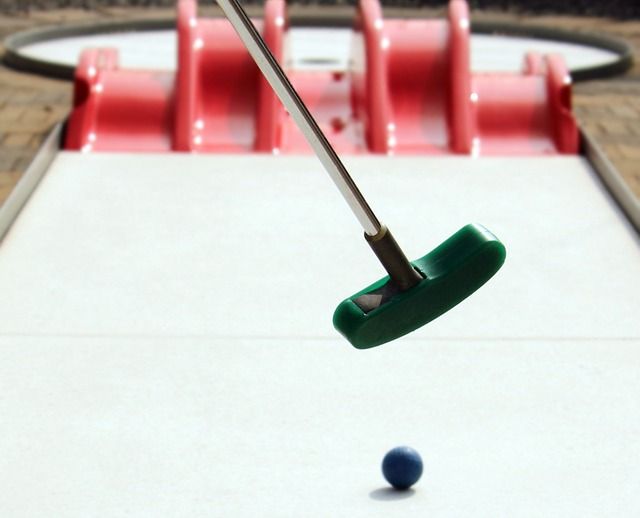 When: Sunday, May 12th | 11 AM to 8 PM
Where: Holes and Knolls Mini Golf | 845 Pershing Avenue
Take mom out for a game of mini golf for Mother's Day! Holes and Knolls is running a holiday special so the whole family can enjoy time together and within a reasonable budget.
Taste of Glen Ellyn
When: Thursday, May 16th to Sunday, May 19th
Where: Downtown Glen Ellyn
Come celebrate the 42nd year of this amazing food and community festival! There will be food vendors, live music, a business expo, carnival, and a craft show. Read more about this can't-miss event.
Sunset Pool & Splash Park Opening Day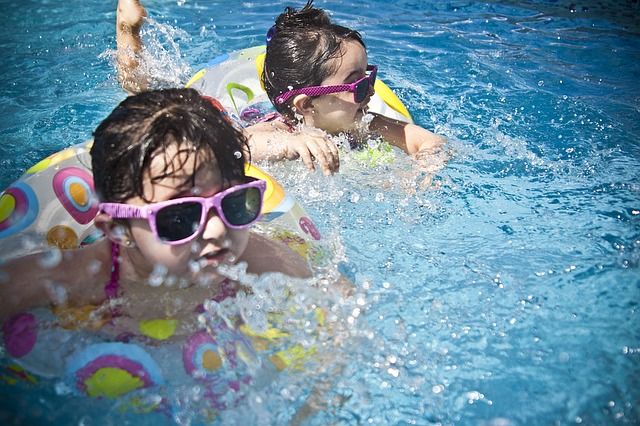 When: Saturday, May 25th | 9 AM to 10:30 AM
Where: Sunset Pool & Splash Park | 483 Fairview Ave
The swimming season has begun! Come for fun at the Sunset Pool and Splash Parking opening day celebration. The first 100 families to Sunset Pool will receive a special beach towel in honor of their 100 Year Anniversary Celebration.
Wheaton May Events
Cosley Zoo Benefit Concert
When: Friday, May 3rd | 7:30 PM
Where: Arrowhead Golf Club | 26W151 Butterfield Rd,
Need an adult night out? Find a babysitter and come out for good cause. This 21 and over benefit concert at Arrowhead Golf Club features the musical talents of Common Area Maintenance, a local cover band. Eat, drink and dance!
Advanced Tickets: $12; Door Tickets: $15 | Buy tickets here.
Go Fly a Kite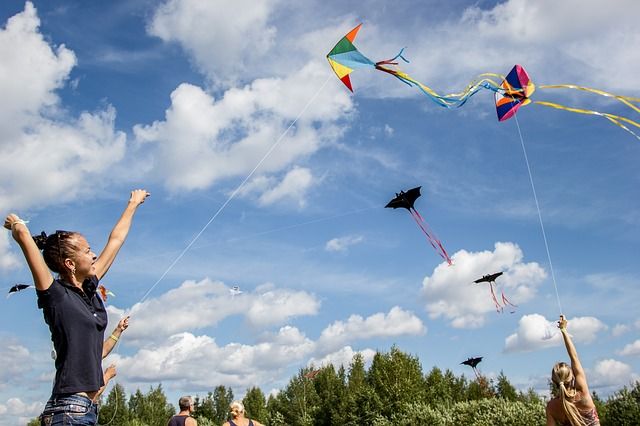 When: Saturday, May 4th | 10 AM to 2 PM
Where: Graf Park | 1356 N Gary Ave
Come fly a kite at this FREE event hosted by the Wheaton Park District. The goal of this activity is to encourage children of all ages to get out and enjoy the Spring weather! There will be concessions and kites available for purchase. There is no registration required.
Brunch with the Wizard
When: Saturday, May 18th | 8:30 AM to 11 AM
Where: Cantigny | Le Gardin | 1s151 Winfield Rd.
Enjoy a magic-themed brunch with a "muggle-born wizard" teaching Charms Class. Story time and entertainment will accompany a delicious meal made by Le Gardin's culinary team. There will be plenty of photo opportunities, so bring your camera! Register here.
Taste of Wheaton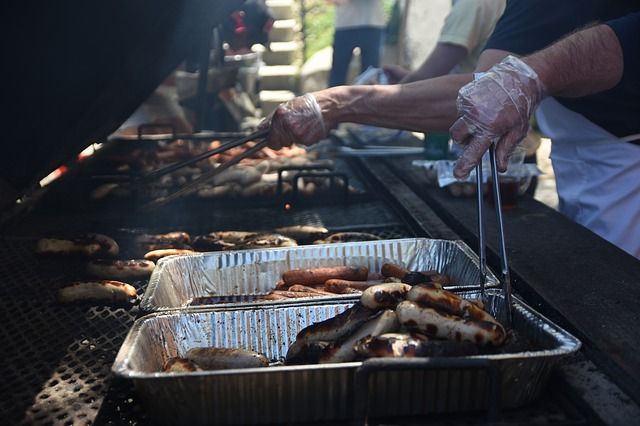 When: Thursday, May 30th - Sunday June 2nd | Various Times
Where: Downtown Wheaton and Memorial Park
This amazing festival is organized annually by the Wheaton Park District and the Wheaton Chamber of Commerce. The Taste of Wheaton fills several square blocks with carnival rides, local food vendors, live music and entertainment, family-friendly activities, a beer garden, business expo, the Cosley Zoo Run for the Animals 5K/10K and half-mile Zippity Zoo Run, craft vendors, and the Art in the Park event.
Admission to the Taste of Wheaton 2019 is free. See the full schedule of events here.
Movie in the Park: Wonder Woman
When: Friday, May 31st | Dusk
Where: Cantigny | 1s151 Winfield Rd.
Come see the amazing Wonder Woman film on the lawn. Bring chairs, blankets and snacks to this warm weather event. Seating is first-come on the lawn by the band shell. Don't forget the bug spray! Concession will be served by Mamie's Toffee & Treats. Parking is $5. The event is FREE.
Lombard May Events
60th Annual Lilac Ball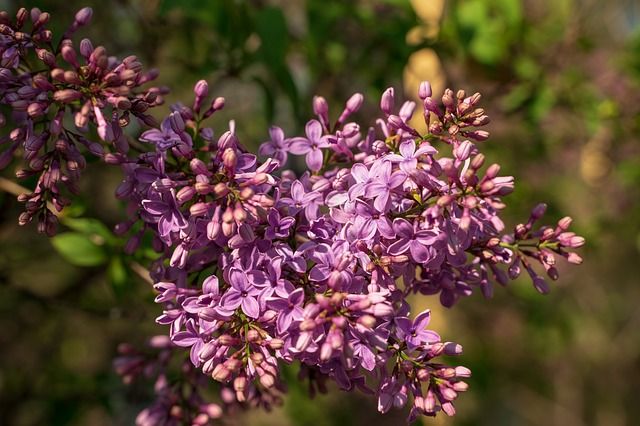 When: Friday, May 10th | 6 PM
Where: The Carlisle | 435 E. Butterfield Road
The Lombard Chamber of Commerce is hosting their 60th annual Lilac Ball. Dress up, and get ready to eat and dance. This event is a great way to have a date night while helping out the community and is just one of the many events going on in Lombard for Lilac Time. Register today.
Mother's Day Concert
When: Sunday, May 12th | 2 PM to 3:30 PM
Where: Lilacia Park | 150 South Park Avenue
Bring your chair and look out for the yellow balloon marking the event! "One Foot in the Groove is an eight-piece horn-driven rock band playing the songs of classic horn bands like Blood, Sweat and Tears, Chicago, The Ides of March, Tower of Power, Earth, Wind and Fire, and many more!" This is a FREE event, but it gets so busy. So, come early to save your spot close to the band.
Lombard Lilac Festival Parade
When: Sunday, May 19th | 1:30 PM
Where: Starts at Wilson and Main Streets
Celebrate the 150th anniversary of the Lombard Lilac Festival with a parade kick-off. Enjoy bands, local booster clubs, and other organizations as lilac season kicks off! There will be many events through May for Lilac Time. View all the activities.
Other May Events Around DuPage County
Memorial Day Celebration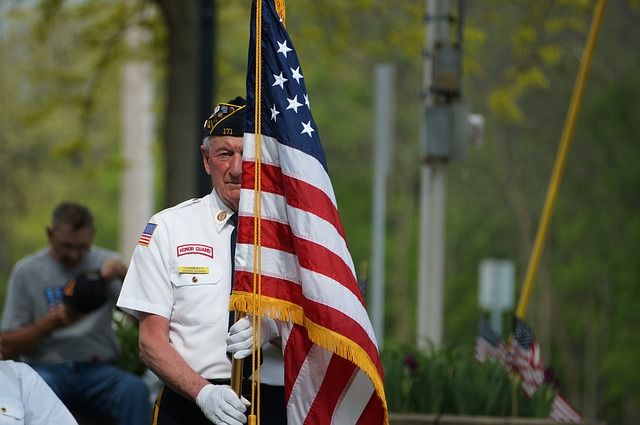 When: Monday, May 28th | 11 AM to 12:30 PM
Where: Cortesi Veterans Memorial Park | 320 E Kenilworth Ave, Villa Park, IL 60181
Join the community in honoring those individuals that have served our country in the military during times of conflict or war. In particular, the community wishes to recognize those individuals who lost their lives protecting the country. In case of inclement weather, the event will take place at VFW Post 2801 (39 East Street in Villa Park).