☘️St. Pat's Day Celebrations in the Western Burbs☘️
St. Patrick's Day is a time of celebration and feasting for Chicago and its many suburbs. The vibrant Irish history in Chicago has made its mark in our communities. Today, everyone participates in this holiday!
---
Elmhurst's 22nd Annual St. Patrick's Day Parade
WHEN: Saturday, March 10th at 12PM
WHERE: Begins at the intersection of Wilson St. and Spring Road (continues North on Spring Road)
Enjoy a traditional St. Patrick's' Day parade in beautiful Elmhurst! The parade features marching bands, famous cartoon characters, over 80 floats and representatives from local organizations. After the parade, visit some local restaurants and pubs for continued activities. Learn more.
St. Patrick's Day Parade and 5K in Downtown Naperville
WHEN: Saturday, March 10th 8AM (5K) and 10AM (Parade)
WHERE: Downtown Naperville
Festivities begin with the 5K Race, Run or Walk in cooperation with the Rotary Club of Naperville Sunrise and West Suburban Irish. Register for the race here. The parade follows the race at 10AM. The parade starts at 899 N. Mill Street and continues south, then to east Jefferson Ave, south on Main Street and west on Water Street until it ends at the Municipal Center. You can settle down and enjoy the parade anywhere along that route. Have fun with friends, family and participate in the walk for exercise!
St. Patrick's Family Day
WHEN: March 11, 10:00AM-4:00PM
WHERE: Ballydoyle Irish Pub & Restaurant Downers Grove
Celebrate St. Patrick's Day with the family at Ballydoyle's Irish Pub & Restaurant. Activities include: Irish dancers, a balloon artist, face painting, a coloring station and Leprechaun selfies. See the full line up of activities here.

Cupcake & Cookie Decorating at Mariano's in Naperville
WHEN: Friday, March 16th from 4PM to 5PM
WHERE: 1300 South Naper Boulevard
Children and adults alike are welcome to celebrate with learning to decorate cupcakes and cookies! For $10, participants will be given a Bella Bakery cupcake and cookie to decorate for St. Patrick's Day. Register here.

Rockin' St. Patrick's Day at Rockin' Jump in Carol Stream
WHEN: Friday, March 16th from 9AM to 12PM
WHERE: 485 Mission Street
This event is tailored toward tots and young children. Rockin' Jump is an indoor trampoline park. Kids can dive into pools of soft foam or play trampoline dodgeball. A face painter will be available along with St. Patrick's Day themed arts and crafts. A visit from a leaping leprechaun is also in the plans! Just $10 includes a parent and child. Then it's $5 for any other children. Book your visit today!
Village Tavern Saint Patrick's Day Bash in Carol Stream
WHEN: Saturday, March 17th at 11AM
WHERE: 291 S Schmale Rd
Green beer, corned beef and lots of Irish specials! Arrive early to get a commemorative t-shirt! Dress in your favorite greenery to enjoy everything the Village Tavern has to offer. Carol Stream isn't the only Village Tavern location participating. You can join the St. Patrick's Day Bash at any Village Tavern near you!
St. Pat's Day Keg and Eggs
WHEN: March 17, 8:00AM-10PM
WHERE: Ballydoyle Irish Pub & Restaurant Downers Grove
You won't want to miss Ballydoyle's All Day St. Patrick's Day Celebration including a "kegs and eggs" breakfast buffet, Irish dancers and live music , including bag pipes! See the timeline here.
Sunday Concert at the Wheaton Library
WHEN: Sunday, March 18th from 2PM to 3:30PM
WHERE: 225 N Cross Street
Celebrate St. Patrick's Day with traditional Celtic music. Trillium is an acoustic quartet featuring banjo, fiddle, mandolin and hammered dulcimer. No registration is required but seating is first come, first served. Show up a little early to get a good spot! All ages are welcome.
About Trillium
The eclectic/acoustic string band Trillium features traditional Celtic/Irish, acoustic swing, Dixieland, ragtime, Americana, and folk music on violin/mandolin, hammered dulcimer, guitar/banjo, acoustic bass and rousing vocals.
---
Chicago St. Patrick's Day Parades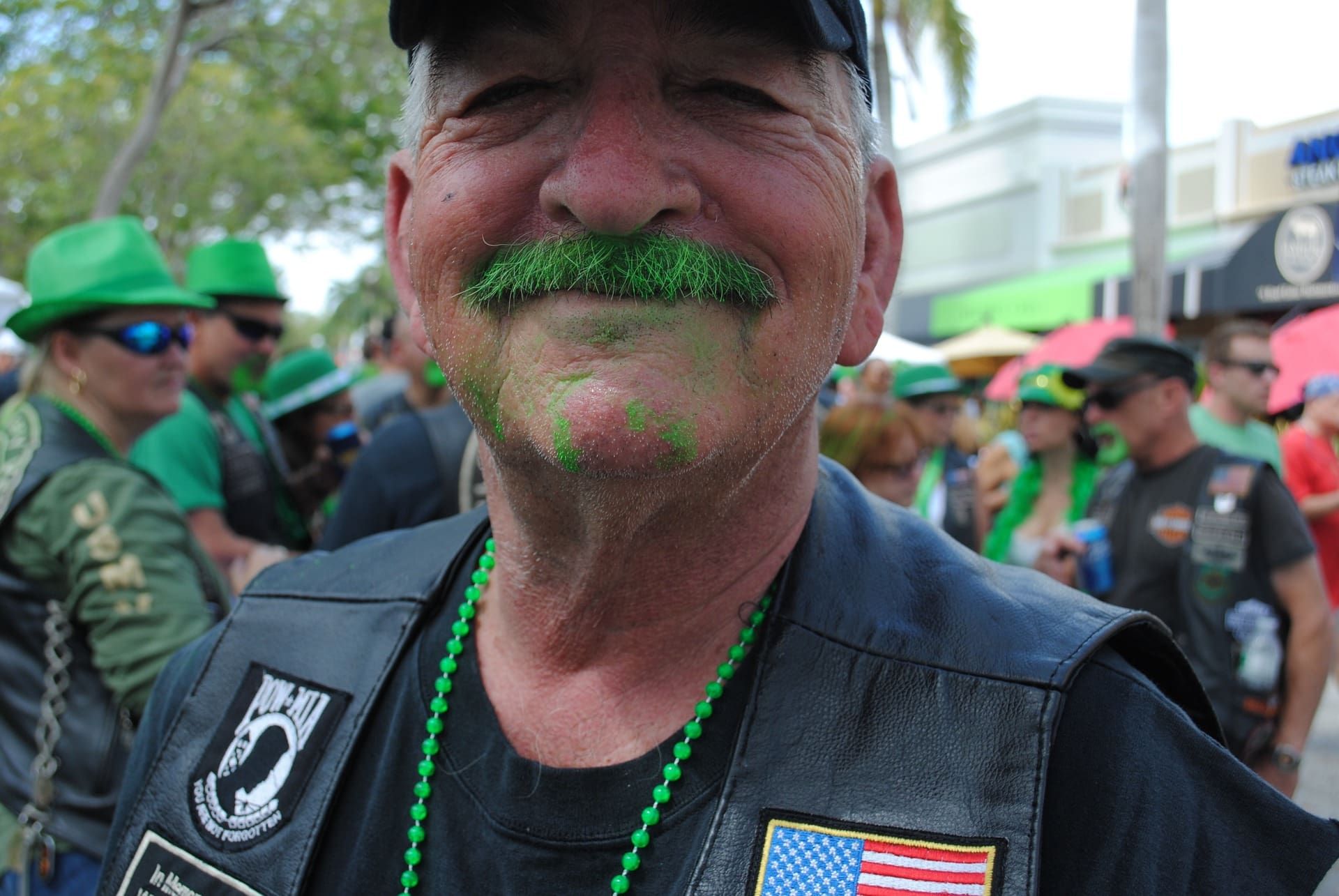 South Side Irish Parade
WHEN: Sunday, March 11 | 12:00 PM
WHERE: Western Avenue (between 103rd St. & 115th St.)
My personal favorite, as I was raised in Beverly. This Chicago staple remains a focus on family and Irish heritage. The Beverly neighborhood parade steps off at noon from 103rd Street and proceeds down Western Avenue to 115th Street. Line the route with 150,000 fellow revelers to watch the bands, dance troupes and a parade queen, or stop inside the neighborhood bars to raise a pint with the locals. And just before the parade, the Emerald Isle Mile, a one-mile race, kicks things off at 11:30 am. Special Olympics Chicago will be the event's Grand Marshal, with Amyloidosis Support Groups and the Martin McGarry Family as special honorees.
Northwest Irish Parade
WHEN: Sunday, March 11 | 12:00 PM
WHERE: Onahan School (6634 W. Raven St.)
Enjoy this fun community event that celebrates faith, family and Irish heritage. The parade winds through the Norwood Park neighborhood, beginning at William J. Onahan School running south on Neola Avenue to Northwest Highway, then heading north on Northwest Highway up to Harlem Avenue. Stay for an after-party from 1:00-5:00 pm that includes a Danny Boy Corned Beef and Cabbage dinner, beer, wine, soda, and live entertainment.

Chicago Downtown Parade
WHEN: Saturday, March 17 | 1:00 PM
WHERE: Columbus Drive (between Balbo Dr. & Monroe Dr.)
What's a holiday without a parade? How about one of the largest St. Patrick's Day parades in the country? Join in the Chicago tradition that celebrates its 63rd anniversary this year. Rain or shine, it begins on Columbus Drive and moves north through Grant Park for roughly three hours, beginning at Balbo Drive and ending at Monroe Drive.
---
Local Irish Pubs
If the festivities above don't suit your fancy, check out these local Irish pubs for some good times and green beer.