Splash Pads around Chicagoland
Some of the kids are headed back to school this week, but there is still time to beat the summer heat in the suburbs of Chicago with a trip to a splash pad after school or on weekends. Don't bother packing a big bag! All you need is a towel and a swimsuit to enjoy this activity.
---
Moore Park Sprayground
877 Geneva Drive | Geneva, IL 60134
Moore Park Sprayground is full of interactive fountains, water arches, bubblers, water cannons, and more! Parents say it's a great place to visit on a hot day. Since shaded spots fill up fast, bring lots of sunscreen and water to drink. Parking and admittance is FREE.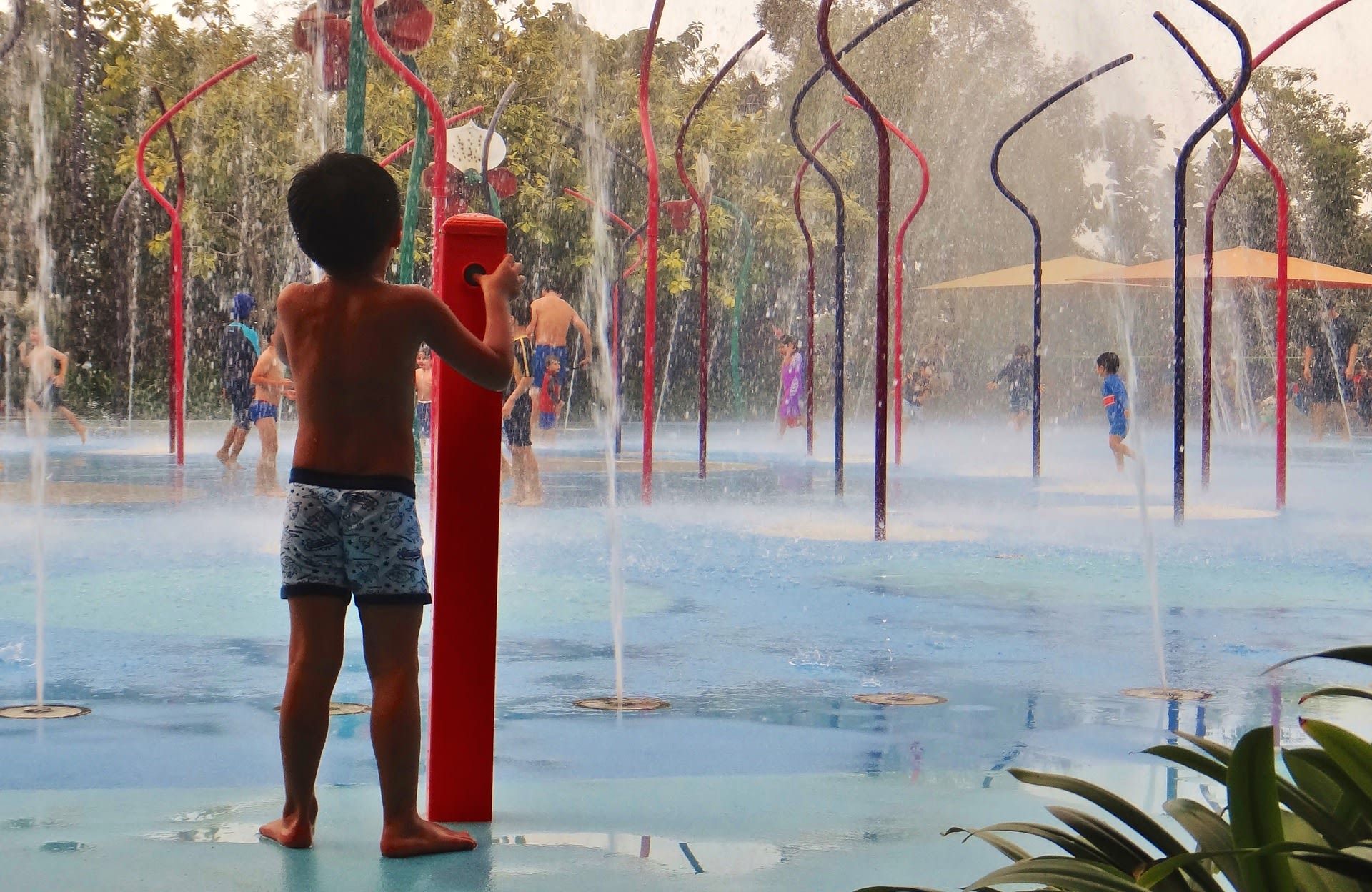 Phillips Park
901 Ray Moses Drive | Aurora, IL 60505
This 325-acre park is considered the "crown jewel" of Aurora's park district. Children under the age of 13 are welcome to play in the splash pad located outside the David and Karen Stover Visitors Center. If you feel like swimming in pools, the Family Aquatic Center is nearby.
Hobson Corner Park
2910 Hobson Road | Woodridge, IL 60517
The park is 5.4 acres of land. The splash pad is open from 9 AM to 9 PM daily from Memorial Day weekend through October (depending on the weather). The splash pad is free. If you want to do more than play at a splash pad, check out the nearby bike trails, tennis courts, and baseball fields.

Glen Ellyn Park District Splash Park
845 Pershing Avenue | Glen Ellyn, IL 60137
The splash park is located at Maryknoll Park. The park features a rising flag, water tower, wet saloon, team spray, cactus, bell trio, power launch pod, aqua dome, spray cannons, and a zero-depth pad. The splash park is $3 per child (adults are free unless you're a non-resident). The Maryknoll cafe is located nearby if you'd like to purchase lunch. Otherwise, bring a picnic lunch to enjoy under the pavilion. Just outside the park is the Adventure Playground that features a zip line and climbing boulders.
Ty Warner Park
700 Blackhawk Drive | Westmont, IL 60559
This family-friendly park features water shooting cannons, waterfall dumping bucket, mushroom cap water walls, giant misting whale's tail, and many ground spray spouts. No food or drink is allowed on the splash pad, but concessions nearby offer ice cream, hot dogs, popcorn and soft pretzels. The park closes twice a day for maintenance (from 12:30PM to 1 PM and 4:30 PM to 5 PM). Only swimsuits are allowed on the splash pad. Admission rates are $3 for residents and $5 for non-residents. Cash and credit cards are accepted. Adults are free.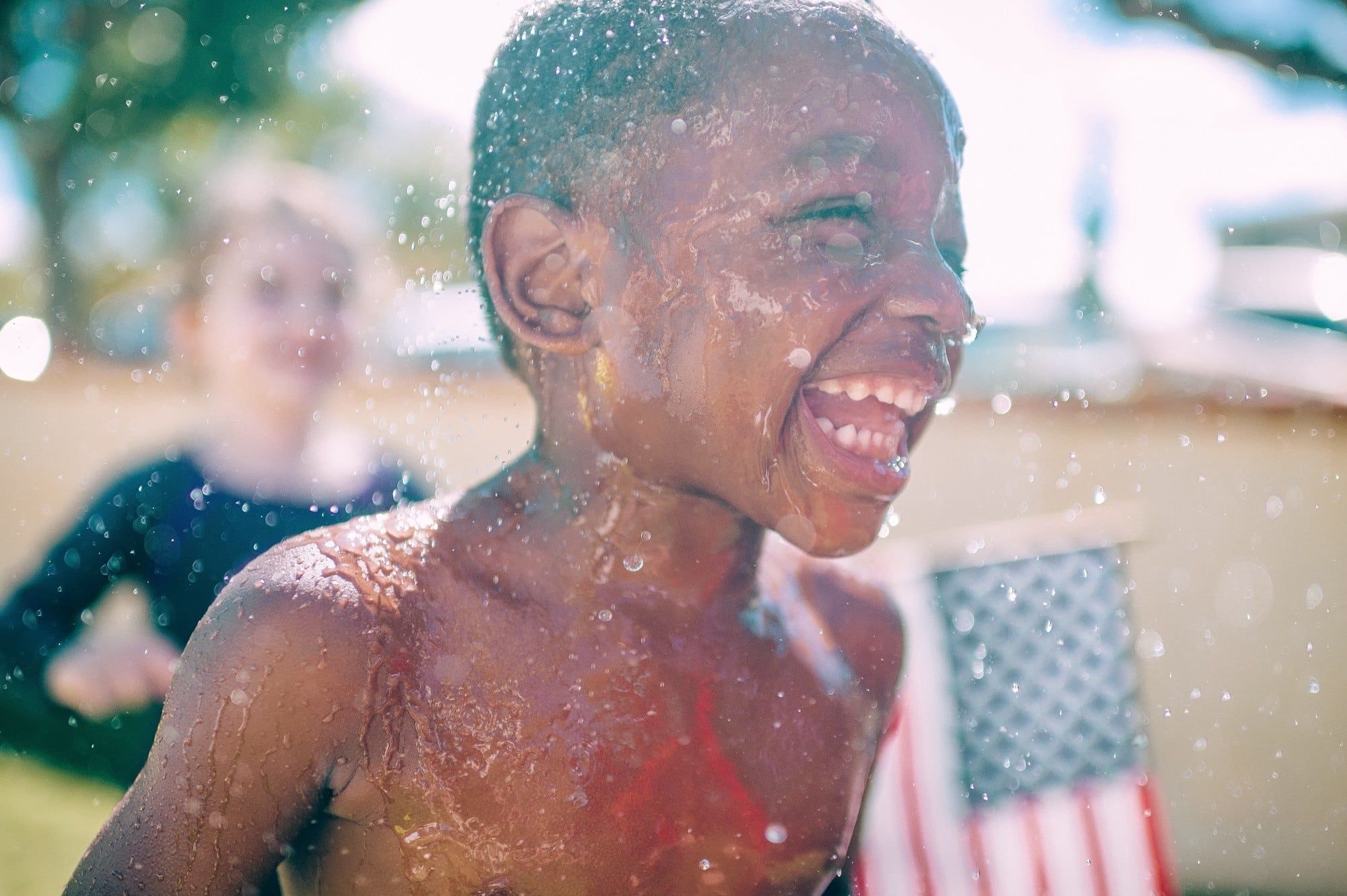 Dragonfly Landing
4704 Garfield Avenue | Lisle, IL 60532
The splash pad opens at 11 AM and are turned off at 7 PM daily. The pad is open from Memorial Day through Labor Day. The splash pad is free to everyone. Dragonfly Landing is a nature themed park located at the northeast section of the area. The library regularly hosts free story times all throughout the summer. Eat lunch underneath the Gathering Zone, a shelter with a live roof and seating for all. Parking is free and located in the Garfield Parking Lot. Portable toilets are located throughout the park.
Commissioners Park
22108 S. 80th Avenue | Frankfort, IL 60423
One of the two splash parks in Frankfort. This 60 acre site is home to many amenities such as softball, baseball, soccer fields, tennis courts, Fort Frankfort, concession and restroom facilities, and the Bark Park. Children ages 2 and up are charged $1 for residents and $2 for non-residents, parents FREE. Splash park is open Monday-Friday 10 AM -12PM, 12:30-2:30 PM and 3-5 PM, Weekends 10 AM-12 PM and 12:30-2:30 PM. Closes for the season August 31.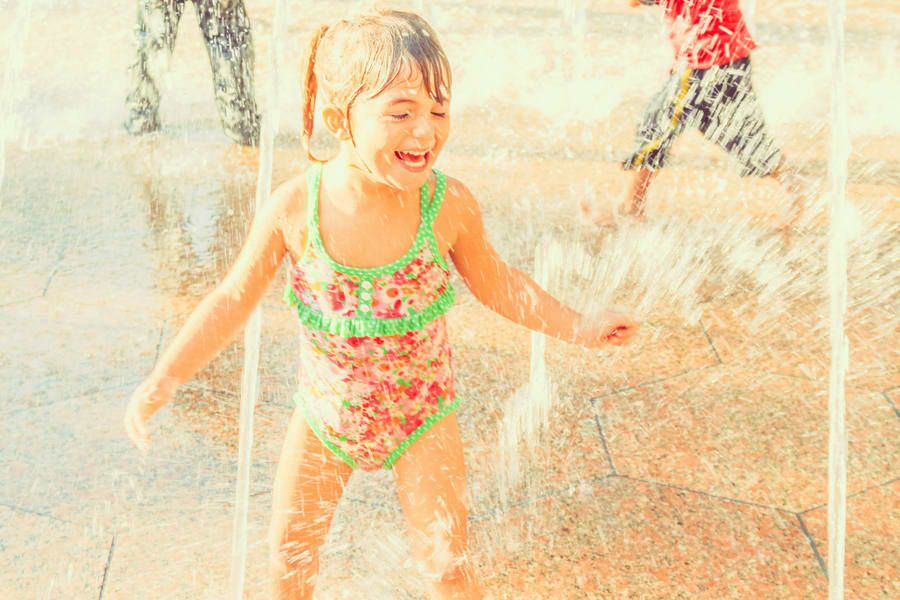 Walker Country Estates Park
299 Lenox Street | New Lenox, IL 60451
Open Memorial Day to Labor Day, 11 AM - 6PM. Cost is $1 for residents and $3 for non-residents (Purchase at Lions Community Center or Admin Building). In addition to the Splash Park, this park offers many amenities including basketball court, creative play area, fishing station, fitness equipment and a walking path. Concession stand and restrooms on-site.
Hibernia Park
1664 Eagle Circle | New Lenox, IL 60451
Open Memorial Day to Labor Day, 11 AM - 6PM. Cost is $1 for residents and $3 for non-residents (Purchase at Lions Community Center or Admin Building). If the splash park isn't enough excitement, there are kayak, paddle board and row boat rentals to use on the 9-acre stocked lake as well. Concession stand and restrooms on-site.