☀️Kids Summer Camps in DuPage County☀️
Need something for the kids to do this summer? Engage minds and move bodies in one of the amazing summer camps offered in DuPage County this year! Check out some of our favs below.
---
Kids Lab Camp
Wheaton
This brainiac camp is a weekly summer series that runs from June 4th through August 24th. Each camp theme targets children's critical thinking skills and problem solving in a fun and engaging way! This is the perfect camp for 4 to 14 year olds. All teachers have bachelors or masters degrees in education, biology, engineering, art, materials science, sociology, or theater. This means your kids get the best experience from the professionals. Learn more here.

Vertical Endeavors Climbing
Glendale Heights
Do you have an ACTIVE kid? Calling all energized 6 to 13 year olds! Vertical Endeavors offers half day programs. The "Base Camp" is for ages 6 to 9. Children will learn the basics of climbing and working cooperative groups. They will learn rappelling, knot tying, top rope climbing and climbing safety. The "Peak Experience" is aimed at 10 to 13 year olds. This older group will focus on belaying and using ascenders. The week culminates in a big pizza party and ride on the zipline. Monday through Thursday, participants bring their own lunch and beverage. Learn more about this camp and prices.
Special Needs Recreation Summer Camps
Western DuPage
If you have a child with special needs the Western DuPage Special Recreation Association has a wide variety of camps for ages 3 to 21. They offer half and full day programs that serve up camp favorites such as swimming, sports, crafts, games, and field trips. The activities are staffed by WDSRA's highly trained staff so you can put your mind at ease while your child enjoys summer fun! Learn more about these camps and prices.
Cold Blooded Critter Camp
Glen Ellyn
This unique program is great for the adventurous kid who loves to get out in nature and learn about the animals that live there. The camp caters to the inquiring minds of 6 to 9 year olds. In this camp your child will learn about the frogs, toads, snakes, and turtles that live in the surrounding area. It will take place at the Willowbrook Wildlife Center, a wildlife rehabilitation facility known for treating injured and sick wild animals. The program runs from August 6th to August 9th. Learn more here about this camp and how to register.

Farmhands
West Chicago
Send your kid back in time to when things were simpler with this summer camp. Farmhands provides a unique camp scenario that allows your child to see how kids their age lived through the 1890s. From collecting eggs and feeding the farm animals to playing 1890's games, this is a hands-on experience your child won't forget. This camp takes place at the historical Kline Creek farm in West Chicago and is best suited for children 7 to 13. Start dates range from June to July, learn more about registration here.
Dirty Jobs Science Camp
Glen Ellyn
Does your child have a passion for hands on science learning? With the Dirty Jobs Science Camp your child transforms into a field scientist. The daily activities will send the children to two forest preserves in DuPage County to learn about and assist with various conservation efforts. The half day program catering to ages 9 to 14 takes place July 16th to July 19th at the Willowbrook Wildlife center and Blackwell Forest Preserve in Glen Ellyn. Come prepared to get dirty with this active and involved summer camp. Learn more about registration.

Riding Sense
Wheaton
The Riding Sense camp is a weekly year round camp that is perfect for the child who loves working with horses. Not only will they have daily riding instruction, but your child will learn the daily workings of a barn, stable chores, games, and crafts. The program runs from June to August and is best for older children (12 years to 15 years). The camp will take place at the Danada Equestrian Center in Wheaton. Riding Sense will help your child learn and improve their riding skills while offering a fun and hands on summer learning experience. Learn more here.
Camp Caravan
Glen Ellyn
Glen Ellyn Park District runs Camp Caravan summer camp, a perfect option for the busy family. Camp Caravan offers flexible registration which allows AM and PM drop offs or a combination of both. This camp is jam packed with activities which are perfect for the active child. Some of the activities include daily swimming, weekly field trips, games, and crafts. The campers should be ages 6 to 12 and be ready for a day full of summer adventures. For full details learn more here.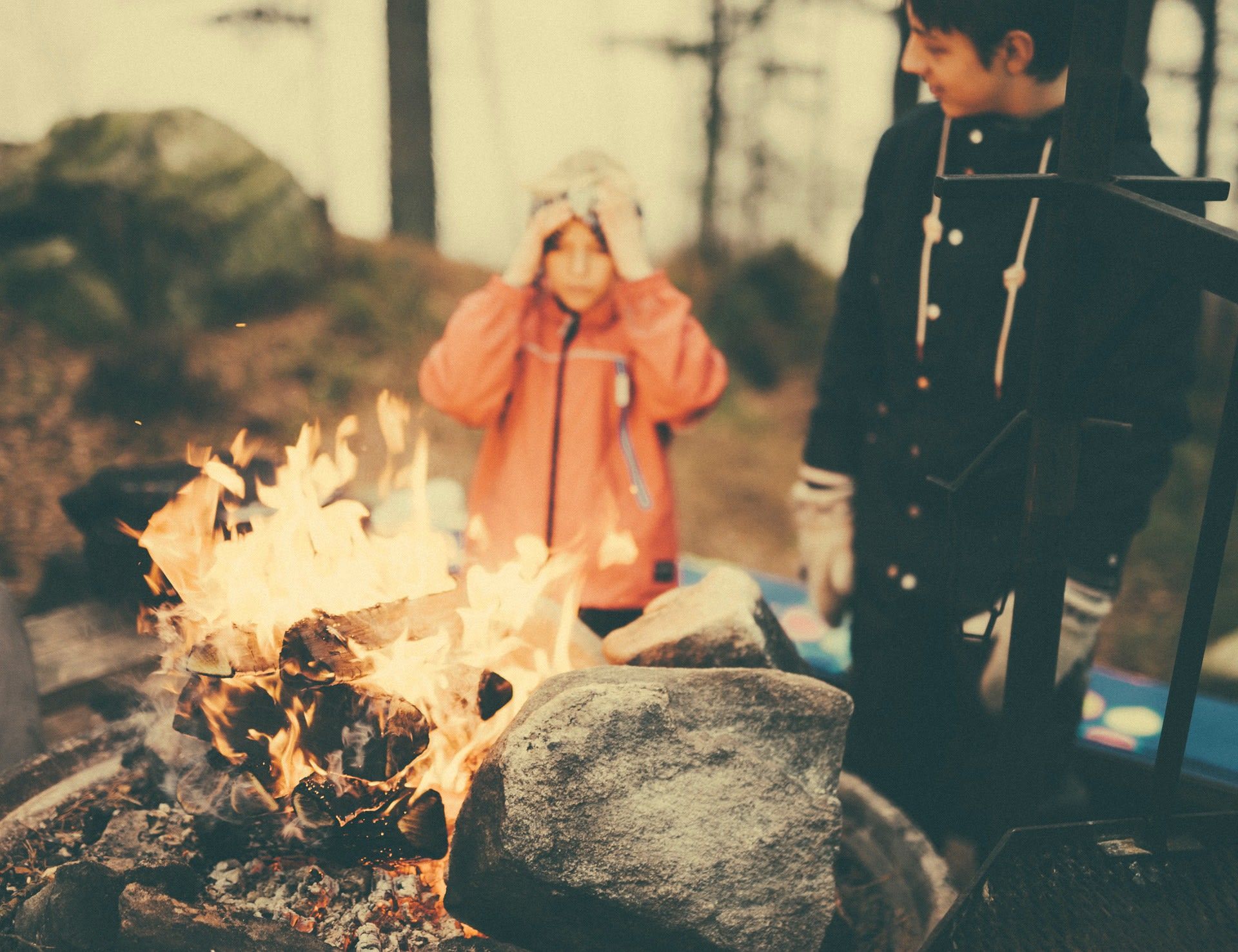 Camp LOL
Naperville
Camp LOL is perfect for the child who wants the typical summer camp experience. This full day camp provides a wide array of activities. Tuesdays the group will swim at the historic Centennial Beach in Naperville, a 1831 stone quarry turned swimming hole. Thursdays are scheduled field trip days that will take your child to the Morton Arboretum and Legoland to name a few! Make the most of your child's summer with Camp LOL. Learn more here.
Adventure Camp
Downers Grove
Downers Grove Park District offers Adventure Camp, a traditional summer camp experience that provides a full day of summer activities. The kids will enjoy group games, swimming, field trips, crafts, and team building activities. This is also a good option for the busy family as they offer camps for ages 3 to 11 with before and after care options. Your child will enjoy making new friendships and experiencing new adventures with this camp. Learn more about this camp here.
---
Need more summer camp options? Check these links below.
B.R Ryall YMCA Northwestern DuPage County
Forest Preserve District of DuPage County