4 Easy Super Bowl Appetizers
Planning to host a viewing party for this upcoming Super Bowl? Here are some easy make-ahead recipes to satisfy all types of food preferences. They're sure to make this game day event a memorable one!
Buffalo Chicken Dip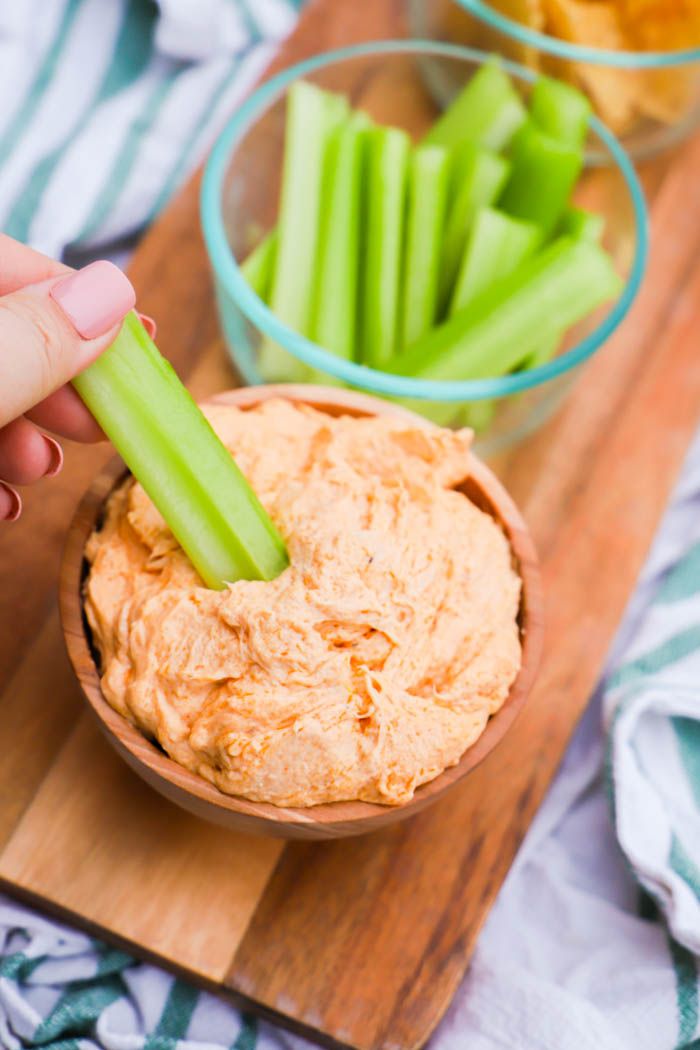 This quick and easy dish has all the taste of hot wings without all the hassle. We suggest buying a rotisserie chicken and using the breast meat for this app. Added bonus? Buffalo chicken dip is perfect for your friends who are on a keto diet!
Ingredients
8 oz cream cheese (softened)
½ cup ranch dressing
½ to 1 cup buffalo sauce (to your taste)
2 cups shredded cheddar cheese
2 cups shredded chicken breast
1 cup sour cream
Directions
In a saucepan prepared with non-stick cooking spray, melt cream cheese, ranch, buffalo sauce and cheese. When melted, add in the chicken. Remove from heat and add the sour cream. Mix it all together well. Taste, and add more buffalo sauce as needed!
Photo & recipe courtesy of The Diary of a Real Housewife.
Zucchini Garlic Bites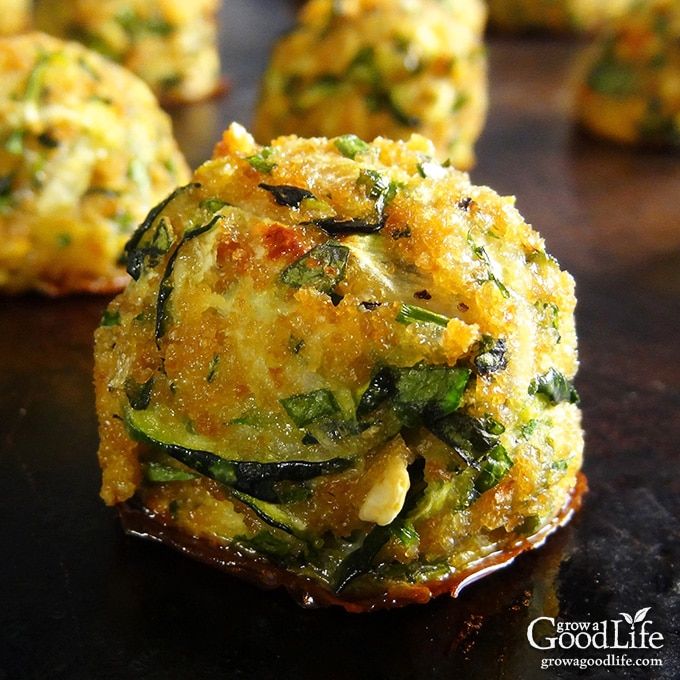 Need to infuse some veggies into your football party? These zucchini bites are a favorite among our vegetarian friends. If you can't find fresh herbs for this dish, feel free to use some dried ingredients.
Ingredients
1 cup grated, drained zucchini
1 egg
⅓ cup breadcrumbs
¼ cup Parmesan cheese, grated finely
1 clove of garlic, grated
2 tbsp chopped chives
1 tbsp chopped fresh parsley
1 tsp chopped fresh basil
1 tsp fresh oregano
Pinch of salt and pepper
Marinara for dipping sauce
Directions
Preheat your oven to 400 degrees F and coat a baking sheet with non-stick spray or olive oil. After grating the zucchini, use a tea towel or cheesecloth to drain all the water. You can use the small holes on your box grater to grate the garlic, as well. Then, in a medium bowl, mix all ingredients together. Shape balls using a tablespoon. Roll with your hand and place onto the baking sheet. Bake for 15 to 18 minutes until the bites are golden brown. Serve warm with your favorite jar of prepared marinara sauce. Recipe should make 16 bites.
Photo & recipe courtesy of Grow a Good Life.
Ham and Swiss Cheese Sliders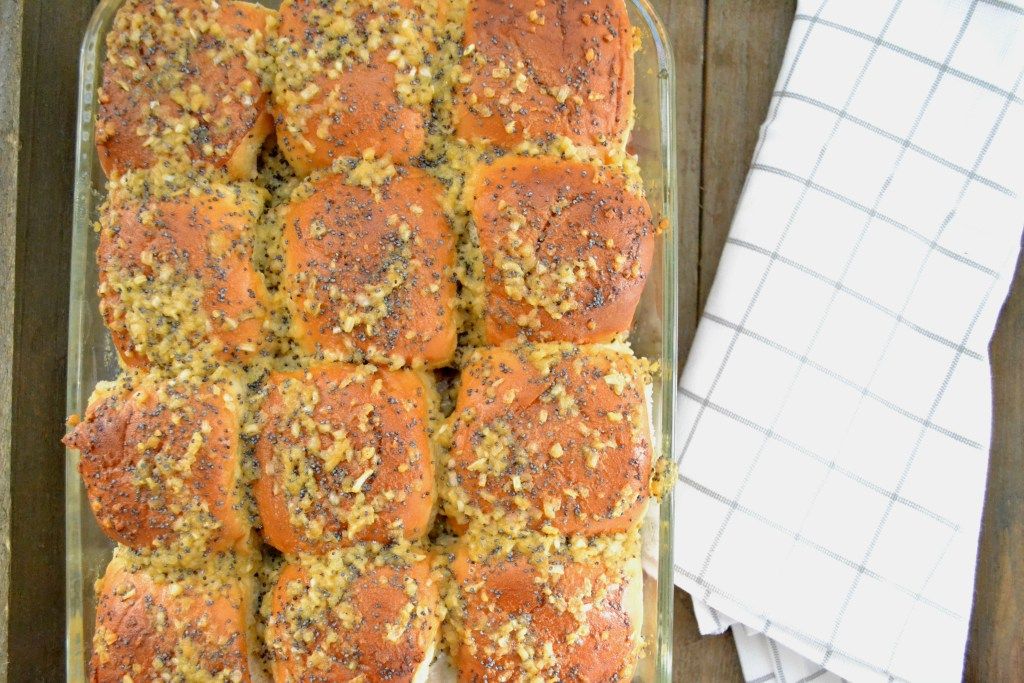 This recipe is a favorite for adults and children alike. You can double or triple this recipe for a larger party.
Ingredients
12 oz package of Hawaiian Sweet Rolls
2 tsp poppy seeds
1 ½ tbsp dried minced onion
½ cup melted salted butter
2 tbsp Dijon mustard
About ⅓ lb. of deli ham
½ lb. Swiss cheese
Directions
In a small bowl, whisk together butter, mustard, poppy seeds and onion until combined. Then, preheat the oven to 350 degrees F. Cut each of the rolls in half. Layer the swiss cheese and ham evenly in the sliders. Place the rolls in the baking dish and spoon the butter mixture over the sliders. Cover lightly with foil and bake for 15 minutes until the cheese is melted. Then, remove the foil to bake for a few minutes until the sliders are lightly browned.
Photo & recipe courtesy of Love and Food Foreva.
Cookie Dough Dip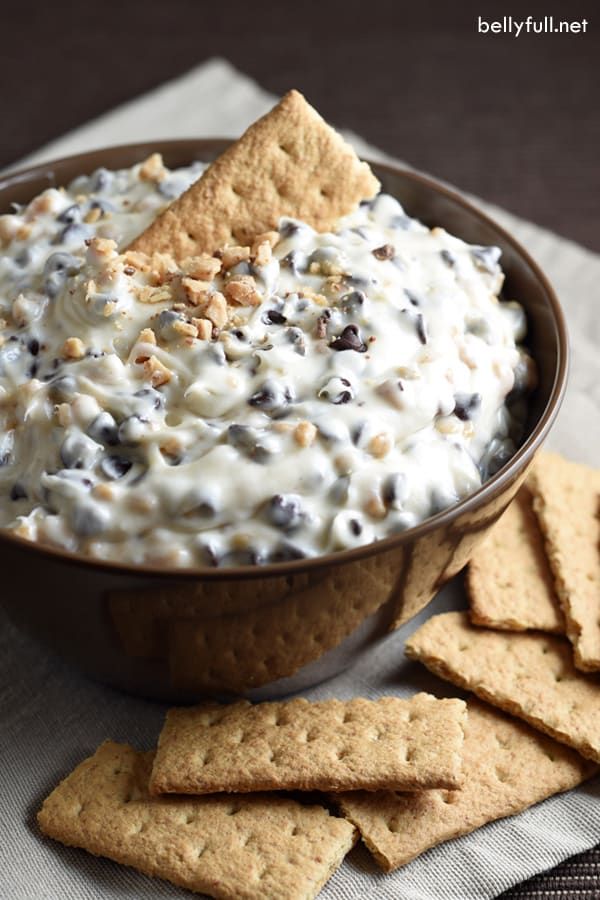 Who says all appetizers need to be savory? Serve dessert in a fun, new way this Super Bowl Sunday with cookie dough dip! Note: there are no raw eggs in this recipe. So, it's completely safe to eat.
Ingredients
8 ounces of cream cheese, softened
½ cup unsalted butter, softened
1 cup powdered sugar
2 tbsp brown sugar
1 ½ tsp vanilla extract
1 cup mini chocolate chips
1 cup toffee crumbles
Directions
Whip together cream cheese and butter with a handheld or standing mixer. Add the rest of the ingredients until combined. Eat immediately or chill for about one hour. Serve with fruit and/or graham crackers.
Photo & recipe courtesy of Belly Full.